NEWS & ANNOUNCEMENTS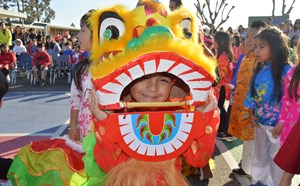 Cook Elementary celebrated it's annual Lunar New Year festival with the Bolsa Grande High School VSA Club as our special guests! Additional performances were enjoyed by Ms. Wolf's 1st graders who were directed by Mr. Pham, our Vietnamese Bilingual Aide. A large group of 2nd - 6th grade Boys and Girls Club Students shared 2 traditional Tet songs, as well. Cook takes special pride in this annual celebration, as it was the first school to begin the tradition in GGUSD started in the early 1980's by our own legendary retired teacher, Mrs. Thanh-Thuy Le. A very special note of gratitude to all who helped make this celebration so wonderful, including many parents who donated funds to help pay for the bus to bring the Bolsa Grande students to Cook. So many parents, staff members and community members contributed to make this a truly special celebration!! Thank you!!
Principal's Message
Dear Cook Students and Family Members,
Welcome to the 2019-2020 school year! Another new year brings additional opportunities to learn, grow, and create special memories during your child's elementary school years. We are excited to welcome all newly enrolled TK and Kinder students, transfer students and returning students. A warm welcome to all their families, as well!
At Cook Elementary, our staff cares about each child who is a part of our Cook Community. Our teachers are skilled in their ability to guide and teach in this new era of rigorous standards, and at the same time expand the horizons of all students through lessons and experiences that help students become successful learners.  As a parent, you may notice growth in your child's ability to use technology, write to defend their opinion with evidence, speak with greater confidence in small groups or demonstrate growth in assessments.  We believe in the possibilities of each student and provide learning experiences that will challenge students and help them grow!
At Cook School, we understand that the support of parents and families brings strength to our school community. We encourage Cook family members to be involved in the life our school through volunteering, involvement in committees or parent education opportunities.  Children take great pride in seeing their family be involved in the life of the school. This is valued and celebrated at Cook School! The strength of our PTO parent group is evident in the life of our school; from Friday snack sales to fundraisers, special events and activities for our students. We encourage all parents to volunteer at school or in your child's classroom. Parents are always welcome!
The support of our families, combined with the professional skill of our teaching staff and commitment of our support staff members, provides the perfect foundation to make Cook School a great place to be! We adhere to the belief that all children can succeed and grow as learners through hard work and perseverance. 
We welcome parent feedback and are available to support you in your child's educational journey. Please feel free to contact the school should you have a question, concern or feedback, as we are committed to supporting you and your child. 
Welcome to the Cook School Community and to an exciting new year of learning!
Respectfully,
Sandi O. Ishii
Principal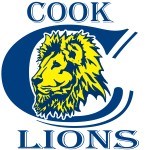 Our School
At Cook Elementary School, we are committed to equipping all of our 365 students with the academic and personal skills for lifelong success. Our school has a long record of academic excellence and was honored with an elite 2018 California Distinguished School award and named to the 2017-2018 California Honor Roll for high academic gains and student success.  Our students consistently outperform the state and county average on standardized state testing.  In 2016, Cook Elementary School received the prestigious National Blue Ribbon School from the United States Department of Education. We also received the STEM Honor Roll from the CBEE Campaign for Business and Education Excellence. Alongside this award, we received the Title I Academic Achievement School and California Distinguished School Awards.  
Our exceptional staff, dedicated students, and engaged parents all contribute to the success of our school.  We offer free after-school tutoring to help all students succeed, and many intervention and enrichment opportunities.   Cook provides many opportunities for students to develop their leadership skills, including:
The Tech Squad consists of 5th and 6th grade students who meet weekly to learn about technology troubleshooting so they can serve as leaders on campus to help teachers with their technology needs and. They also run and manage "Coding Day" which teaches all students about computer programming and coding.  
Our Peace Ambassador Program 

trains students in conflict mediation. These students range from 3rd to 6th grade, and they learn to work through issues together using the 

P

eace 

P

ath.

The Graphic Design Group is a group of talented fourth through sixth grade students who work together on visual design, and make posters and ads for spirit days.  
Safety Patrol is a parent valet service that supports traffic flow, helping students get out of cars. There will be a junior safety patrol launching soon! The Cook Student Council provides the opportunity for leadership and service. This is seen through how they are in charge of spirit days.
Cook's dedicated PTO (Parent Teacher Organization) organizes many fundraising initiatives to provide for fun school assemblies, family events, educational field trips, and new and exciting opportunities for our scholars.  Any parent interested i joining is encouraged to call our school at (714) 663-6251 and ask for Joeleen Sbonek for more information.  
We are grateful for the Give ad Grow grant which helped fund a new playround, play structure, buddy benches, murals and more to help modernize our campus and ensure students have a top-notch 21st century learning environment.
Thank you for visiting our site and we look forward to sharing unforgettable experiences this school year!